Fort Myers'
Stone-Coated Steel Roofing Installation Pros
In the case of some roofing systems, the material itself promises a lot in durability and design. However, when it is accompanied by a good coating layer or cover that can contribute to these characteristics, you can get much more without having to spend a lot. This is why there is something you need to know about roofs when working on a project about them: the additions are as crucial as the material.
For metal roofs, this is quite literal since any of the options—aluminum, zinc, steel, or copper—provides amazing qualities such as durability and longevity, even design. But when you add a good coating that can help not only with them but also provide solutions to some problems like noise during rains, things escalate quickly from good to excellent. This is quite the situation for a specific metal roof in the market: stone-coated steel.
If you are in the process of replacing your roof or looking for a good metal roof option for your new construction, you need to know all this. Steel is one of the most recommended and favorite materials among metal roofs, and it is due to the three variations it offers and how it looks with paint, covers, and coating. Proof of this is the roofing system we are going to talk more about.
The concept behind this coated steel is that instead of dealing with the bare metal that comes in shingles or sometimes, panels, it is covered for a rust-preventing coating or for other specific ones with purposes of protecting the steel in this case. The good part about this is that using the coating as the method to design and obtain a specific style for the shingles or panels, it allows people to experiment with the idea. There are several options in the coating, even when they are for rust-preventing purposes.
This means you can find different options that add something unique before the final result. After it is done, keep in mind the coating will not be the final design of the shingle as we mentioned before. It does play an important role in the final result, but the stone-coated steel is called in this way for a reason: the last layer is a thick one made of stone which adheres to the surface and provides the final decorative look. This creates a texture and adds a different tonality of color that can either help you to obtain a traditional or modern design according to the rest of the property.
The benefits of stone-coated steel
All metal roofs can last for over 50 years easily. But depending on the one you choose, you have more opportunities to lasting longer with it in your property. In the case of this one, in particular, the longevity ranges from 50 to 70 years thanks to the coating that prevents rust or corrosion, and the thick layer of stone that protects it against certain sources of damage.
It is hard to damage metal roofs severely, imagine having a stone layer that can even help to prevent it even more. Now, it is true that longevity and durability as well, come with a price. Stone-coated steel in shingles is more expensive than asphalt, which is one of the first options for most people. However, when you think about how long asphalt will last, you notice the money you will spend is much more.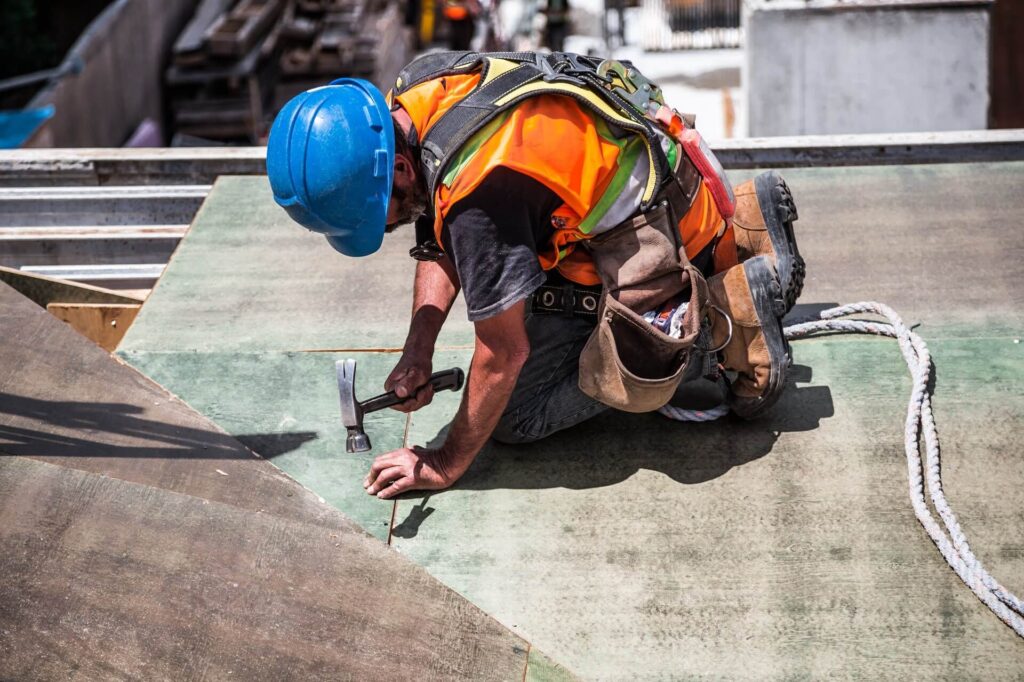 Asphalt shingles need to be replaced every 20 or 25 at most, and this involves an entirely new process of replacement that includes the expenses of removing and getting rid of the debris.
In short, it takes a lot of work. Meanwhile, you could be doing simple maintenance to your metal roof that will not cost even 2% of the cost of replacing asphalt. So, look at it in this way: you get double the years or even triple if taken care of properly, and you do not have to worry about it anymore except for not so often maintenance and repairs. Knowing this, we can be direct and add low-maintenance to the list of benefits.
Next, you have the facts of beauty and versatility due to the designs and styles you can get from it for the reasons we mentioned a few minutes ago. Finally, energy-efficiency and environmentally friendly are also elements included on the list. Any metal roof helps to cool down the property helping you to save money in an air conditioner when it is required. And being able to about debris due to the nature of metal takes a lot of relevance in the task of taking care of the planet.
Now, we do not want to say that stone-coated steel is perfect in every single way. We know the initial cost is pretty much a disadvantage for most people that have established a budget and cannot pay for something more expensive than asphalt, for example. However, we like the idea of saving more money and waiting some time to replace the roof you have if it is possible. In this way, you will not have to worry about this any longer, and the satisfaction when changing your roof will be even more.
For all this, our company Florida Metal Roofers of Fort Myers can assist you in every step you take. Our contractors and experts will help you to make well-informed decisions and guarantee that you are able to obtain proper installation and future maintenance for the roof. We know everything about this metal roofing system, which is why is part of our list of services and one of the most requested ones in the company. Either if you have new construction or plan to install it in an existing roof and property, count on us and we will ensure the final result is more than satisfying.
Just make sure to call us as soon as possible with all your questions so we can start in no time for you to have your roof.
Time to Replace Your Roof? We Can Help
Considering roofing replacement? When it comes to roofing projects, many homeowners rely on professionals to get the job done. At Florida Metal Roofers of Fort Myers, our specialists stick to all the industry standards when installing metal roofing on both residential and commercial properties. Therefore, you can be sure of getting a sturdy roof on top of your house. As a result, you can get the best services from our company in the following fields;
What Locations do we Serve?
Florida Metal Roofers of Fort Myers is a name you can trust and rely on. Our metal roofing services were limited in Fort Myers, FL when we started. But with time our company has expanded and is now serving over ten locations within Florida.
It shows how reliable we are. Here are some places within Florida, where you can access our world-class metal roofing services: –