Fort Myers'
Professional Metal Roofing Contractors
When people have a Project in mind or some problems that are giving them headaches, they do not consider the idea of going for professionals until it is a bit late. As a consequence, they not only spend more time, money, and effort but also expose themselves to dangerous situations. This is quite common in the roofing field since property owners usually think they can handle it as long as they are careful enough.
But without proper equipment, training, and knowledge about the topic, the probabilities of failing in the process are very high. Therefore, here is when the usual question pops up: why would you not hire a professional for it? In the case of roofing, the best option is to always go for the safe option that will not only avoid you a lot of dangerous situations but also guarantee amazing results—as long as you choose the right contractors.
All roofing systems require to be handled for experienced contractors, even when they are as easy to install as metal roofs. If you feel related to this last part since you are considering to install a metal roof in your property—either commercial or residential—, here is why you need experienced professionals: 
Metal roofs are lightweight, which makes them easy to install but a simple mistake such as the wrong type of fasteners or nails as well as incorrect placement can ruin everything. 

Not all metal roofing systems are installed in the same way. Some are more difficult than others and the right equipment and tools are always required. 

They can add the extra elements you need, such as coating, cover, and additions that can help with a certain aspect of the roof, such as noise and heat—although both of them are not that common as most people believe. 
Of course, all this is possible when you get the right hands and not all companies in the industry can provide what you need. At Florida Metal Roofers of Fort Myers, we can provide all the services in the metal roofing field and our contractors are nothing more than exceptional. They know how to handle installations, repairs, maintenance, replacements, and anything on your mind. 
Our company has been in the industry for over 20 years and our contractors—most of them—have been with us for at least a decade. The new ones are always under training and supervision in order to guarantee the best and prepare them properly. There is a lot we consider before putting our team out there, at least when it comes to the new ones. 
And when it is about trends and everything new in the industry, they are always updated with every information. Therefore, always expect the best from us, and before even hiring our contractors, you can ask anything in your mind.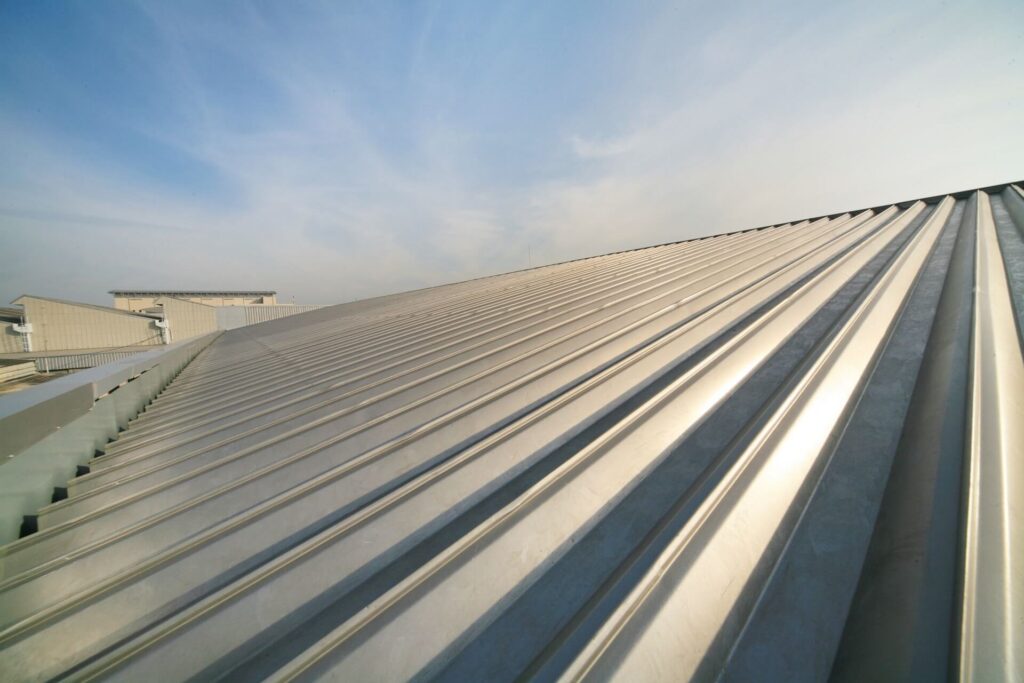 What roofing systems are we more specialized in?
Any metal roof is between our abilities and expertise. However, there are always specific ones that people request the most. As a result, our contractors are used to work with them and leave aside—but just a bit—the rest. Therefore, if we have to give a proper answer to this, we can say that standing seam and stone-coated steel are among the ones we handle the most.
After all, people in Lee County and the entire state of Florida always bet for traditional but also modern designs. If you leave in cities like Naples, you will notice the variations and different styles. But moving on to different and smaller towns or places like Palmona Park, you will see less modern and more traditional properties. This why both are requested quite often and our contractors tend to focus on those systems.
However, if you are going for other options such as metal tile roofs or maybe shingles one, no one of them is something we cannot handle. Also, we should have asked this at the very beginning, but what do you consider as a roofing system? Most people believe they refer to the entire structure of the roof and how it is designed, which is not completely wrong. But the system itself is also defined for the material or the design you choose, like panels, shingles or tiles, as well as aluminum and so on.
We can say that the entire system is conformed when you put everything together, but you have a large variety that focused on all the elements individually. That being said, we want to make this short: we can handle any metal roofing system. Tapered panels are also included on this 'list' since we love working with challenging projects that request a lot from us. Knowing all this will help you to not only know what we are capable of but also about the options you have in your hands.
Working with any of the roofing systems available takes experience and proper training. Therefore, do not think you can handle it just because one seems easier than the other. It is tricky, and metal roofs can bring you surprises during installations, repairs, and replacements.
Count us in for everything you have in store
We tend to talk about installations and dealing with roofing systems for the first time. But we are aware those are not the only things that matter. Our contractors are trained in every single service required for new and old metal roof owners. This means you can count on us for any problem you have with it and rest assured we will solve it for you.
This includes having to perform maintenance, repair any damage or issue in the roof, and deal with any other difficult project such as re-roofing or replacement. We have made sure to learn everything in the industry since we do not want to be the typical company that only focuses on specific services. We want to do things right and for this, our contractors must know everything, which they do without a doubt thanks to our efforts over the years—and theirs.
Time to Replace Your Roof? We Can Help
Considering roofing replacement? When it comes to roofing projects, many homeowners rely on professionals to get the job done. At Florida Metal Roofers of Fort Myers, our specialists stick to all the industry standards when installing metal roofing on both residential and commercial properties. Therefore, you can be sure of getting a sturdy roof on top of your house. As a result, you can get the best services from our company in the following fields;
What Locations do we Serve?
Florida Metal Roofers of Fort Myers is a name you can trust and rely on. Our metal roofing services were limited in Fort Myers, FL when we started. But with time our company has expanded and is now serving over ten locations within Florida.
It shows how reliable we are. Here are some places within Florida, where you can access our world-class metal roofing services: –