Contact Fort Myers'
Top Metal Roofing Company for a Free Quote
How hard is it to get in contact with a company or business from who you want to hire some services or acquire some products? Here is the answer: harder than it should. Although there are many options when it comes to contacting some like phone numbers, emails, and the usual contact forms you see on the websites, it is not easy to reach out to the company.
We have noticed this in several companies around Lee County, especially the ones that are dedicated to the metal roofing industry. They give you some information and methods to get in touch, but they are not that easy since the replies come quite late.
As a company in the same field, we wanted to do things right and this is why we invested a lot of time in providing before anything else, proper attention since the very beginning. Therefore, whenever you decide to go for metal roofing, make sure to contact us firsthand.
What to expect from us?
Now, why should you bet for our services? After all, being able to contact us easily is not a strong reason to do so. Our company, Florida Metal Roofers of Fort Myers, has been in the industry for over 15 years. We have well-trained, experienced, and qualified contractors that can handle all your metal roofing needs and make sure you are satisfied with the results.
When we mention our services, we bet for something more than just installations and repairs. You can find services that are focused on replacing, re-roofing, and dealing with specific metal roofing systems that other companies do not want to work with. That being said, our contractors are more than just the people who will take the materials and do the heavy work.
We are also advisors and before doing anything, we want to make sure we both are on the same page. This allows us to work on your ideas and expectations to guarantee the metal roof you want and need. Now that you know this, what do you think?
Our website is filled with all the information you need to know about our services as well, so if you are looking for something specific and want some details about it, you can start by reading the corresponding page.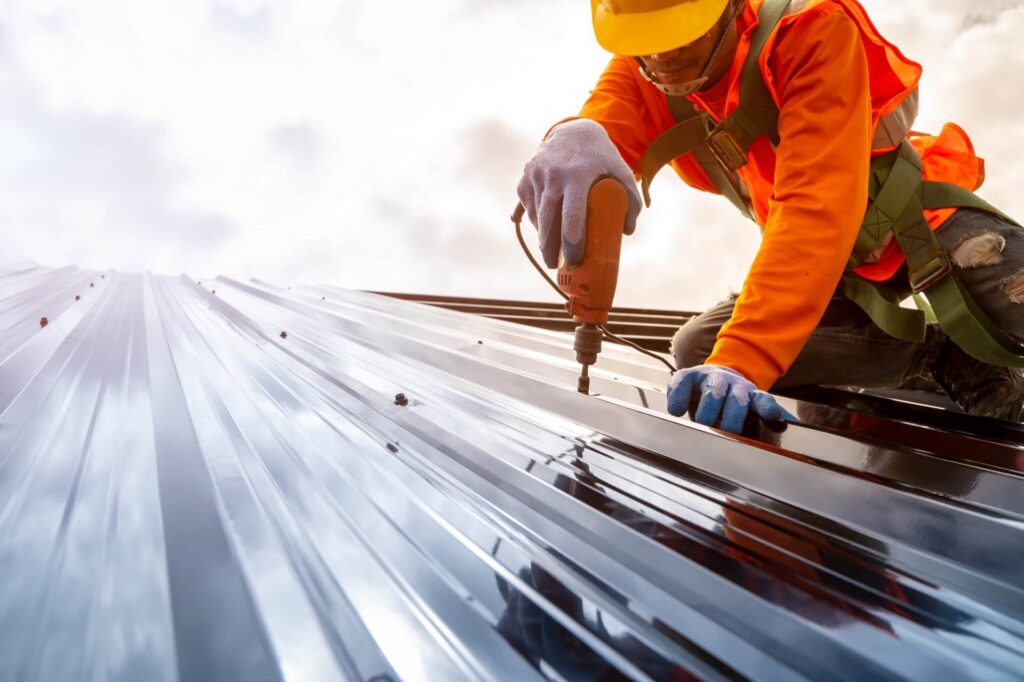 If you prefer the option to ask questions and clear doubts with our experts, you can use our contact information for more than just hiring our services. We will gladly reply to every single question and make sure you get the information that will help you to make well-informed decisions when it comes to metal roofs. Now, what does it take to contact us?
We have all the contact options available, which means you can call, email, or visit us whenever you want. We are available all year round for any service you might need, including free inspections. Our team has a lot to offer, and since you are in Lee County, there is no need to continue looking for other companies when we are right next to you.
We have built a reputation that is positive and every time we have made a mistake, it has not been a day when we already dealt with it and made sure our clients were not affected. You can count on us and all it takes to have our experienced contractors and staff is a simple first step of contacting us.
Time to Replace Your Roof? We Can Help
Considering roofing replacement? When it comes to roofing projects, many homeowners rely on professionals to get the job done. At Florida Metal Roofers of Fort Myers, our specialists stick to all the industry standards when installing metal roofing on both residential and commercial properties. Therefore, you can be sure of getting a sturdy roof on top of your house. As a result, you can get the best services from our company in the following fields;
What Locations do we Serve?
Florida Metal Roofers of Fort Myers is a name you can trust and rely on. Our metal roofing services were limited in Fort Myers, FL when we started. But with time our company has expanded and is now serving over ten locations within Florida.
It shows how reliable we are. Here are some places within Florida, where you can access our world-class metal roofing services: –