Fort Myers'
Metal Roof Replacement Roofing Team
Part of the problems in having a roof is that it will not last for the rest of your life and the next generation. You need to replace it at some point and make sure to conduct maintenance and proper repairs.No, it is not all about installing it and forgetting that the roof exists, at least no if you do not want it falling on top of you and the rest of the property inside the property. Now, how do you know when your roof requires any of the previous services?
Most repairs are obvious depending on the type of roof. In the case of metal roofs, which are the ones we will talk about here, most of the repairs are very small and minimal. The problematic ones come with bad installations and maintenance, which is why finding a good company that can handle both of them is crucial. As for maintenance, metal roofing systems require it every once in a while. There is no specific time or estimated one. But you can work with maintenance once a year or depending on how the professionals see your roof after this period of time.
For replacement, this is the best part about metal roofs: they can last your entire life. Maybe we are missing the 'next generation' possibility since they can last between 50 and 70 years. But the probabilities of not having to replace it anytime soon are very high. Now, if you find yourself in this dilemma since it has been a while since it was installed, make sure you go for the right professionals.
Replacing a metal roof takes more time and work than the installation itself since you have to add the tasks of removing everything and getting rid of all panels or shingles—sometimes, tiles. Fortunately, they do not produce debris or dirt in general but rather just the materials that need to get rid of. This does not minimize the work of removal and what it takes to place the new roof but it certainly makes your life easier. For replacements, you can count on our contractors and experts at Florida Metal Roofers of Fort Myers.
We are a qualified and experienced company in the industry that has been working with several replacement projects over the years. This service is not often requested or even required although some people contact us for it but end up with another option which is more suitable for their situation and needs. But when it needs to be done, we have to make sure everything is in place and we will do that without problems. You can rely on us for this and more services. For now, let's just focus on what all the replacement project takes to perform it.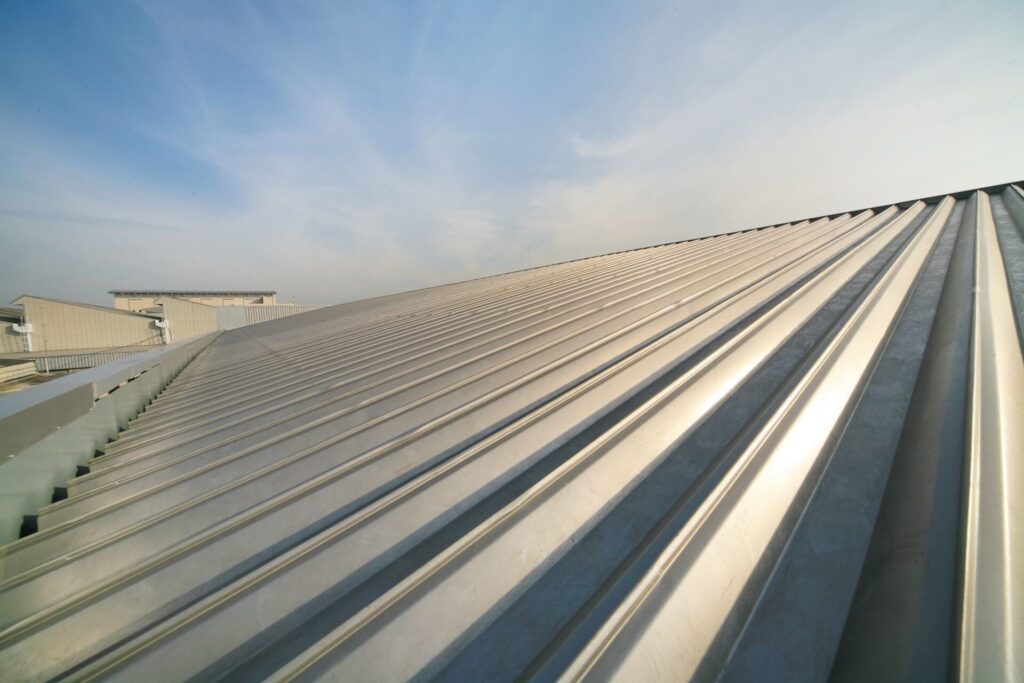 Does 'replacement' include getting rid of other roofing systems besides metal?
More than replacing it is about installing a new one. However, you can include this project in our replacement service. After all, we are getting rid of another type of roof to install a metal one instead. But it is true that the entire service is usually focused on old metal roofs or some that are way too damaged to continue to be installed.
Whatever it is, we can handle it without problems. The entire process of replacement consists of knowing what you want to do next. If our team confirms that a replacement is required, we need you to think about what system you want next. You can easily choose the same you have had during all these years with some variations in certain situations. Or go for a completely new one according to your new preferences and options available.
Our company will not limit your imagination and creativity in only providing the same roof you already had. We know replacements can also take place because you want to change it and get a new one even when the installed roof is completely new or can last another decade and extra years. Therefore, here is the thing in only a few words: you can replace it whenever you want and get rid of any roof you have installed.
We will handle the task of removal despite the type of roof you have on your property. However, if you have a metal roof already, this will make the task and project overall simpler. It will take less effort, time, and money to dispose of the dirt and all the materials that will be recycled or used for other purposes. Now, do you really want to go for a replacement?
Keep in mind that there are other options in the market and among our services that can save you a lot of time. Mostly when you are thinking about going for the same type of metal roof without any variations or maybe very small and insignificant ones. For example, if you are thinking about replacing a metal tile roof for another identical one but adding a different color, this can be done with re-roofing—which you can find on our website as well. Of course, the status of your roof plays the most crucial role in all this because there is no point in continuing with it if it is quite damaged or old.
Leave it to our experts to determine if you need the replacement or not. If you do, we will be always there to guarantee the best results. Just make sure to take the time to go over all the choices and steps to get the final results. It is not easy to guarantee the best, but we have worked hard to deliver the best results. Expect reliable, well-trained, qualified, and experienced professionals from us.
All of them will deal with the smallest problems during the project or with the biggest ones that can give a hard time to anyone in this industry. For all this, you can call, email, or visit us anytime and just let us know about your ideas, needs, and any project related to this service.
Time to Replace Your Roof? We Can Help
Considering roofing replacement? When it comes to roofing projects, many homeowners rely on professionals to get the job done. At Florida Metal Roofers of Fort Myers, our specialists stick to all the industry standards when installing metal roofing on both residential and commercial properties. Therefore, you can be sure of getting a sturdy roof on top of your house. As a result, you can get the best services from our company in the following fields;
What Locations do we Serve?
Florida Metal Roofers of Fort Myers is a name you can trust and rely on. Our metal roofing services were limited in Fort Myers, FL when we started. But with time our company has expanded and is now serving over ten locations within Florida.
It shows how reliable we are. Here are some places within Florida, where you can access our world-class metal roofing services: –