What to expect from us?
Learn About
Florida Metal Roofers of Fort Myers
What do you consider when you need to hire or employ a company? Maybe a professional or some services. Do you search for answer questions such as how much experience does the company have or how long has it been operating?
If you don't, then we suggest you change what you research in order to obtain better results and answers. When you are going to hire a company, you need to know as much as possible about it and what it can offer. Of course, do not limit yourself to simple words and examples, if the company or professional can show you proofs that is a good sign.
We are very aware of this as you can see, which is why in our company at least, we worry about providing the required information and details.
Our company Florida Metal Roofers of Fort Myers is specialized in metal roofing systems—just like you can assume from our name—and we have been operating for over two decades. We have come a long way in order to be a top company in not only the industry but also the entire county. 
Metal roofing is a competitive industry—believe it or not—, and it has been hard to shape a good trajectory that makes people bet for our services. But we all the effort, time, and money we have invested, we sure got what we wanted: provide high-quality services and have the best contractors to be able to do it. If you are here, that means you are trying to get contractors for metal roofs in order to work on a project or problem you have on your hands. 
You are in the right place and let us tell you why: 
Our company has experience with any type of metal roofing system—tiles, shingles, panels, tapered panels, and more. 

We have made sure to train our contractors properly and continuously, which means they know everything about new trends and metal roof options. 

We have the best equipment and tools, which complement our team of experts. 

Our role is to deal with the hard work of installing, repairing, and providing every service required at some point, but we are also your advisors so you can make good choices. 

Our offices are all over the county and allow you to access our services from any place and city in Lee County or even cities in subjacent areas. 
And last but not less important, you can count on us for everything.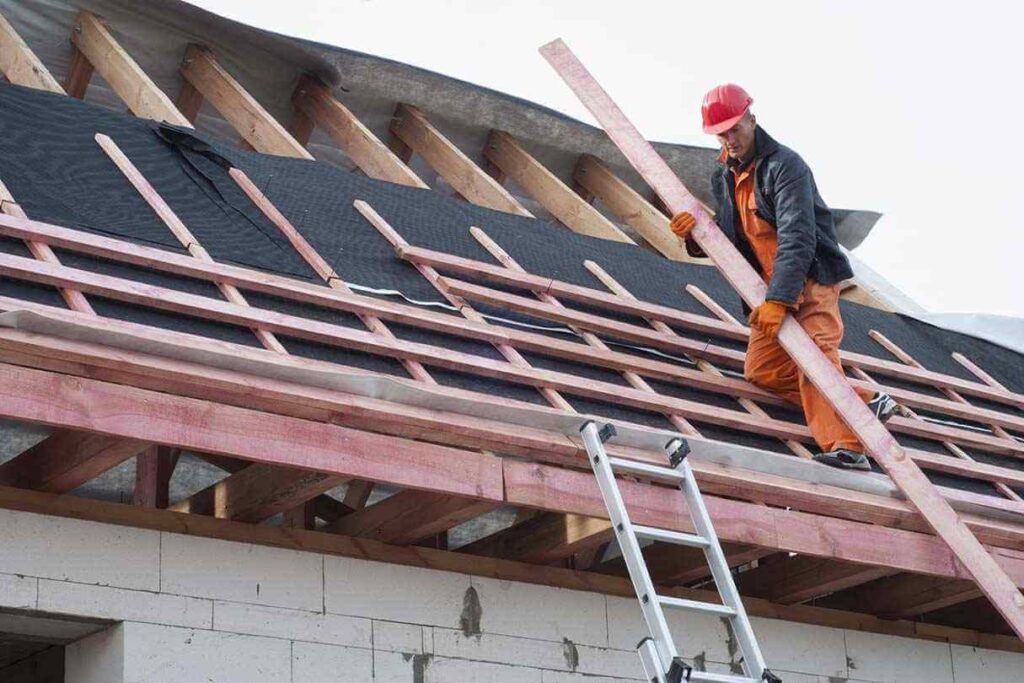 We have a list of services on our website, but in advance, we will let you know that we truly work in any kind of project.  Therefore, even if you do not see what you are looking for, make sure to ask our experts and they will definitely give you a positive answer.
If you are interested in discussing your needs and ideas with one of our contractors before jumping into the project, you can also do this.  We are a company that cares about its clients and even when we are professionals who will make suggestions and put the best options on the table, the decision is always up to you and we will respect it.
This is the main characteristic we are happy to point out to every client and potential ones.
Time to Replace Your Roof? We Can Help
Considering roofing replacement? When it comes to roofing projects, many homeowners rely on professionals to get the job done. At Florida Metal Roofers of Fort Myers, our specialists stick to all the industry standards when installing metal roofing on both residential and commercial properties. Therefore, you can be sure of getting a sturdy roof on top of your house. As a result, you can get the best services from our company in the following fields;
What Locations do we Serve?
Florida Metal Roofers of Fort Myers is a name you can trust and rely on. Our metal roofing services were limited in Fort Myers, FL when we started. But with time our company has expanded and is now serving over ten locations within Florida.
It shows how reliable we are. Here are some places within Florida, where you can access our world-class metal roofing services: –