What to expect from us?
Welcome to Florida
Metal Roofers of Fort Myers
What do you think about stopping thinking about changing your floors or painting and go for something bolder? When people evaluate the option of remodeling their properties or maybe building something new, they are not that extreme when it comes to their roofs. Usually, they tend to be a bit conservative and choose options they are already familiar with and never try to experiment with the rest. Or, at least, read more information about them.
This is why they and most likely you, have problems in finding better options that will not only meet your expectations but also exceed them. If you do not believe us, it only takes a few minutes of reading from here onwards. We need to know something before continuing: what is your favorite type of roofing system? Maybe asphalt due to how cheap it is or maybe slate since it looks amazing when going for traditional designs?
We are sure you are not going to choose the one we are about to discuss since it is only natural to go for more common options unless you already have experience with this one: metal roofing. Metal roofs are an amazing choice for anyone regardless of the property, style, and design it owns and is looking for. You can obtain anything you want as long as you make the right choice in the materials, colors, and additions. Most people do not believe that metal roofs can offer them modern designs or even traditional ones.
What they know is the typical and usual industrial style that most commercial properties go for unless they are businesses exposed to the public eye. And even when this is the case, they still use metal roofs, you just did not know it until now.
What is the main reason behind choosing metal roofs?
Definitely the price. Do not get us wrong, metal roofs are not the cheapest ones nor the most expensive option. However, when you think about the other reasons and benefits, you understand why it ends up being at the top when it comes to how much you have to pay. First, let's talk about the other reasons and then go to the conclusion. Metal roofs are durable and long-lasting. It does not matter what material you choose or the specific system among the ones available, all of them offer the same main benefits.
Therefore, you can expect them to last for over 50 or even 60 years without having to perform maintenance every month or year. Knowing this already gives you a good reason why you should install them since most roofing systems only last for 25 to 30 years, and this includes maintenance and some repairs over the years. It is hard to believe at the beginning that you can obtain double the durability and longevity with metal roofs. But it has been confirmed for several commercial properties and even residential owners. Now, you already have cost, durability, and longevity checked, what about aesthetics?
Regardless of the metal roofing system you go for, you have a large variety of options in profiles, colors, and designs. You can get traditional or modern styles as well as very unique results according to what you are looking for and your own customization. Some options are indeed better for a specific style, which is why you still need to think carefully about the one you are going to choose. Finally, they can be installed in any city no matter what the climate is. People believe—and we are sure you are included in this group—that metal roofs are the worst for hot weather.
Heat and sun do not go well for metal roofs but, is this actually true? It is not since it is quite the opposite. Metal roofs are amazing for hot weather since they reflect the sun and therefore, the heat, making the property a bit colder than it should be with this type of weather. And besides hot areas, it works amazing with heavy snow and rains. Are you worried about the noise? We ask this right away because after mentioning rain, we are sure you thought about this. Well, metal can indeed be noisy when it rains, mostly heavy rains though.
But thanks to the coating and additions you can include in the panels and shingles, it is easy to prevent noise from being a problem in your property. And most of those additions are already included in the installation and cost. This means you do not have to pay extra for them or as additional service. Now, we can finally jump to the conclusion. Considering how long metal roofs can last and the fact that you can solve the main problems they present compared to other options, we can say they are the best. 
You might spend more than when using asphalt, but you will get two or even three times the durability in the process. Meanwhile, you could go for other designs like slate or clay that offer traditional looks without having to paint or adding some extras. But they end up being more expensive, less durable and you need to invest a lot more in maintenance and repairs. No, metal roofs are not perfect since there are a few things they cannot do for you when you have a clear idea and expectation for your property. But it is a great option if you are open to something cheap, durable, and long-lasting without having to sacrifice design and aesthetics. 
Is it difficult to install metal roofs?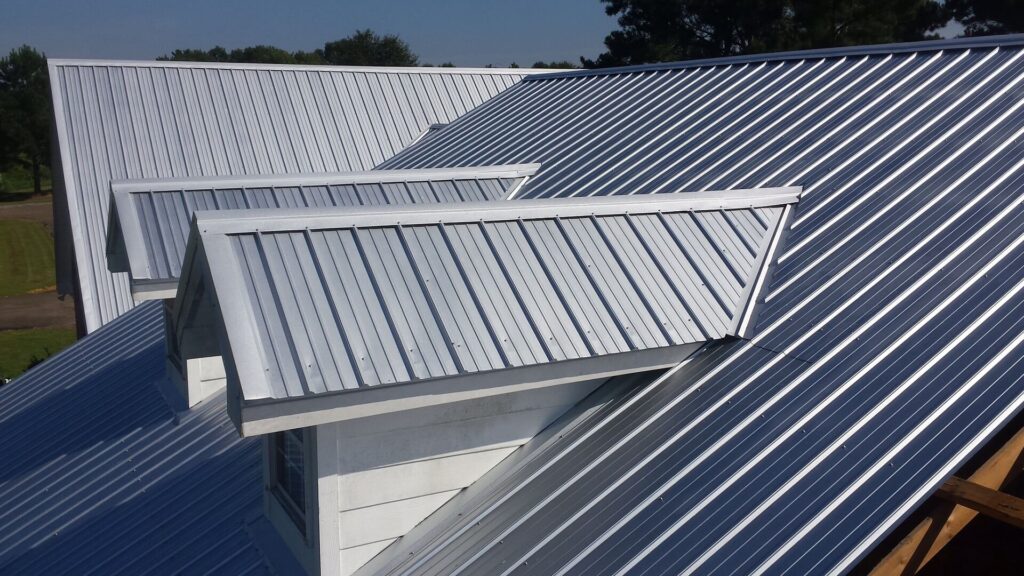 Not at all. However, it must be done for professionals. The reason why they are not difficult is that the material is lightweight and this makes the task of dealing with the panels, shingles, or tiles quite easy. Worrying about cracks is also out of the question and you can be less cautious about the damage they can cause. But a single mistake can ruin everything in the long-term.
Common problems are the wrong choice of fasteners, nails, or click locks to place the panels and shingles. This can be solved by changing them without that many consequences, but other situations such as gutter in the stucco or walls is a huge issue. And it tends to happen only when the roof is incorrectly installed since there is a space between the panels and the walls that should not be there.
All this is known for professionals and experts in the industry, which is why we suggest you something: do not waste your time, effort, and money in trying to do it yourself. Instead, you can rely on companies like us at Florida Metal Roofers of Fort Myers. We are a top metal roofing business in Lee County that has been providing services for over 20 years. Our contractors and experts know everything about every metal roofing system, how they work, and how the right installation can take place.
It is important to remember that not all roofing systems are installed in the same way. And this applies to all the different options available in metal roofs. Therefore, the process is not the same all the time, and depending on the size of the structure, the entire project, and what you want, we will take different steps. Also, installing is not the only thing that matters.
Repairs and replacements are not easy to handle and those are for sure things you should never do alone. Especially because they require the right equipment and trying to repair some damage on the roof can end up in completely ruining it. Yes, there is a lot to keep in mind and consider having the metal roof of your dreams. But there is nothing we cannot help you with and all it takes is a simple call.
Where to find us
Since our company has been around for a while, we have made sure to offer our services all over Lee County. This means you can find us in every large city and several towns and communities. We might not have our offices in that specific area, but we are very close to it and our contractors will travel to your property without hesitation.
That being said, we know why offering our services to you in every possible way is so relevant: because most companies charge from travel and transport. This is what limits you and many other people to go for the services of not only random companies but also the best ones. We are on the side of the idea that people need to have more access and opportunities, especially when they reside or live in towns and small communities. After all, there are fewer options available, and going for the best ones always takes several trips and extra money.
We know this firsthand because we are human beings and there have been several times when we needed services in other fields. Now, to give you a good idea of where you can find our services, here is a shortlist with the cities and towns we provide services the most:
But as mentioned before, you can just ask for us regardless of the city you live in as long as it is in Lee County or even close areas. Regardless of the office, you decide to visit or contact, you will be offered the same number of services and every professional is more than qualified.
We are roofers and advisors
Making the decision of what roofing system you will install is never easy, it does not matter if you already decided to go for metal options. After all, the variety is quite large and it is easy to get lost or start thinking, "what about this design?", "or maybe this one is better?".
We have been there several times with almost 80% of our clients in the entire state. It is only natural and we are not trying to complain here. Actually, we are proud that you are thinking about taking your time in choosing and knowing what you will go for at the end. But you might need some help with that to spend less time, effort, and money in the process. Besides, it is common that people choose one in specific, but there is another option that can work better for what they want; they just do not have the entire information and knowledge to determine it. 
That being said, our contractors and professionals are more than roofers who will install, repairs, or handle the difficult part. They are also there to provide the advice and recommendations you need in order to make well-informed decisions. 
It would take you a lot of time to learn all the essentials about every metal roofing system, which is why we will summarize it for you based on the design you want, your budget, and your needs. Therefore, here is when our questions will pop off and expect them whenever you need to talk with our professionals about this:
Are you looking for a traditional or modern design? Or is there something else in mind?
How much are you willing to pay? —After all, metal roofs are affordable but they also have standard and premium options.
How is the climate in your city? —Although we pretty much know this most of the time.
Are you trying to install it over an existing roof or in new constructions?
Do you have a color in mind or a specific pattern? Such as tiles, shingles, or panels?
What is the roofing style you are trying to accomplish? Do you have a system in mind for this that could allow us to look for something similar among metal roofs?
And the questions keep going depending on your answers and how clear you are about what you want. As you can see, we are not that typical company that will focus on getting the task done and leave you to your luck at the beginning and the end. We will be with you from the very start, and this includes all the processes of choosing and picking designs.
In the future, we will handle your maintenance and repairs—as long as you contact us—and make sure the roof maintains its integrity, durability, and design. Is this too difficult for one or two people only? Yes, it is. When you go for our services, keep in mind it is impossible for one person to handle the entire task unless you want him or her to finish in ten years. Even small properties require attention and at least two people in order to guarantee uniformity and the best result. Therefore, always expect more than two hands working on your project.
What to expect from us?
More than high-quality services, attention, and results, we know you want to know in a very specific way what we offer. Therefore, the real question would be, what can we do for you? Well, starting with the basic and expected installation, you can count on our team for repairs, either small or big ones. As for other services like replacements and re-roofing, we are quite used to dealing with them. 
Replacing a metal roof is not that common due to how long they last, but we also include in this category the task of removing old roofs and having to install a new one. Re-roofing is kind of another story. It is also considered to be retrofitting, which may ring a bell more than re-roofing itself, and it consists of installing new elements to support the existing roof. In this way, you guarantee more years of durability and longevity without having to spend in replacing it or going for a brand-new roof.  The rest of our services focus on specific installations and the roofing systems you choose. Such as: 
Metal tile roofs. 

Metal shingle roofs.

Residential and commercial roofing. 

Services for new constructions. 

And more. 
Whatever you need, we are sure to be able to handle it without second thoughts. Now, why would you choose us over other companies and professionals? All this time, we were talking about how we are your solution and can assist you. But having other contractors around you, what makes us the best option? We gave you several reasons why you should go for our services, and most of them are focused on how experienced we are and the years we have been in business.  However, we support the idea of providing proofs more than talking about what we do. After all, it is ten times better to see than just to read. This is why our website has several examples of the jobs we can get done for you and all the services available. We have made sure to add all the relevant information so people could get two things done: 
Know more about us and our experts. 

Get informed about everything in the metal roof industry—at least, the essential parts. 
We also added examples of previous jobs and projects we have helped with and completely done with our experts. In this way, you can see what we are capable of and what to expect when we finish something. We are always improving as well. As a top company in Lee County and all Florida, we need to offer more and not less.  It is hard to keep the same pace and make sure every client is satisfied. Do not get us wrong, we are far from perfect, but we are constantly working on having 1% or less of probabilities of failure. When we make mistakes, we are always there to make up for them and guarantee you are not affected by them. 
Where and when to start
We are available all year round and ready to take the first steps. However, the very first one is completely up to you. You need to call, email, or visit us in order for us to know about your project and needs. After this, we will take it from here by knowing in a more specific way what you are looking for and provide all the options that can fit those preferences and requirements. Keep in mind that our contractors can give you more customized and detailed attention and services when you allow us to inspect your roof.
This part of the entire process is relevant in order to give proper solutions and determine the final choice for either replacement, installation, or any other project. We at Florida Metal Roofers of Fort Myers have the option of inspecting your roofing system or structure—in case it is completely new—without you having to pay a cent. Our inspections are free of charge and you only need to authorize our contractors to perform it.
It is not always necessary, but we encourage you and everyone to go for it before doing anything else. Especially when the project involves having to install the metal roof over an existing roofing system. The base is important and you cannot continue with this project unless you are sure it will resist and it is a good option to install it over an old roof. The same applies to other services, including installation for new constructions. Yes, metal roofing takes a lot of work and there are many things to consider in order to come up with a plan and finally, start doing what you have wanted all this time.
We are patient and will never hurry the project when we know it is impossible and can affect the result. After all this information, what is holding you back? Not knowing more about the system you want? We have that on our website and the rest of the details needed. Just make sure to contact us when you are ready or if you want our experts directly about every doubt and idea you have in your mind to start working on something more solid.
Time to Replace Your Roof? We Can Help
Considering roofing replacement? When it comes to roofing projects, many homeowners rely on professionals to get the job done. At Florida Metal Roofers of Fort Myers, our specialists stick to all the industry standards when installing metal roofing on both residential and commercial properties. Therefore, you can be sure of getting a sturdy roof on top of your house. As a result, you can get the best services from our company in the following fields;
What Locations do we Serve?
Florida Metal Roofers of Fort Myers is a name you can trust and rely on. Our metal roofing services were limited in Fort Myers, FL when we started. But with time our company has expanded and is now serving over ten locations within Florida.
It shows how reliable we are. Here are some places within Florida, where you can access our world-class metal roofing services: –