Fort Myers'
#1 Residential Metal Roofing Contractors
In Lee County, you will find amazing properties all over the place, and that is because people really dedicate a lot of time to the task of making them look as beautiful as possible. Sometimes, to impress other people. But most of the time, homeowners just want to have a property that makes them feel at home and happy all the time.
If working on the look and design of it helps a lot, why would they not do it? Following this, are you thinking about doing something different to yours? Or maybe it is necessary and you are just looking for options that can satisfy your needs and preferences?
If you are here—in the first place—, that means you are trying to do something about your roof. And let us tell you this: it is a good choice. Roofs are underestimated when it comes to showing the beauty of the property and even boosting it in every possible way. Just think about it, what is a home without a roof? And we are not talking about the functional and essential parts only. 
You can have amazing walls, paintings, decorations, and every element in place. But an awful and ugly roof can ruin the entire image of your home. So, if you want to start right and go for the best, always choose to start with your roof before anything else. Metal roofs are a good option in order to obtain any type of design and result you want, and although this may be an upfront suggestion, we can give you the reasons behind it that will convince you without a doubt: 
Metal roofs are durable and long-lasting, and this applies to any of the 4 materials: aluminum, zinc, steel, and copper. 

You can install it over an existing roof, saving you time and money in having to remove it. 

It works amazingly in every climate, including in Florida when summer can be inclement since it reflects heat and helps to cool down the entire property. 

You can find different profiles, designs, and colors. 

Traditional, modern, or more architectural, whatever you have in mind can be done with the right choice. 

It is easy to install and an affordable option compared to slate, clay, and concrete, which are popular among homeowners. 
Obtaining a stunning roof is easier than it seems when you just take the time to go over all the designs and options available. Once you are finished with this, just remember to find a reliable company and contractors that can provide the best services for either installation and future needs related to the roof. 
We at Florida Metal Roofers of Fort Myers will provide every service and assistance you will need for your metal roof. Homeowners in Lee County—in either small or large cities—have been contacting us more than usual during the last 2 years. We noticed the increase in the number of people interested in getting metal roofs for residential properties and we cannot deny this excites us. Mainly because more people will start to enjoy all the benefits that come with metal roofs. Of course, as long as everything goes as planned to guarantee good results. If you are getting curious about the idea, we have extra information that will convince you right away.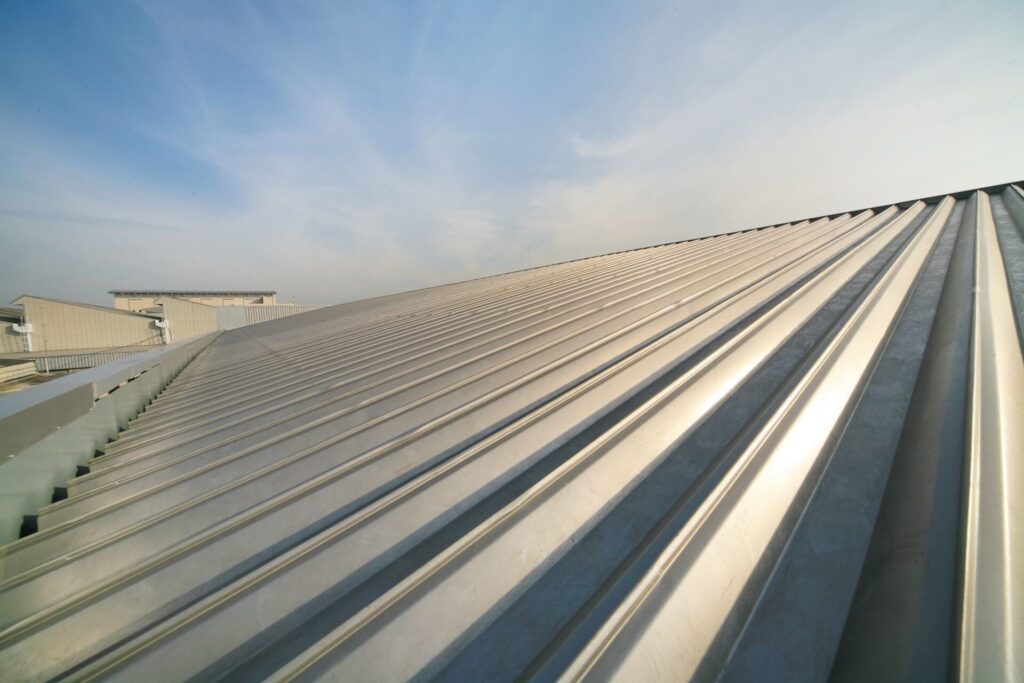 It is impossible to obtain a stunning design, is it?
People overall have a bad concept about metal roofs and we understand why. Most of the property owners that installed them years ago actually when for the option due to how much money they could save for installing them in storage or small property. Therefore, it was almost impossible for any of the options available to stand out and show its true beauty.
But now that saving money, environment friendly, and energy-efficient are elements and crucial aspects, people are getting more familiar with the roofing systems. Metal can offer everything others can but when you join them. For example, you can obtain a modern design with standing seam while a stone-coated steel roof can go better for traditional properties. To obtain the same, you need to jump from slate to asphalt or concrete.
What we are trying to say is that things do not stay in the same type of roofing system. Also, panels, shingles, and tiles are available with metal roofs while others only focus on providing one option in specific. Clay tiles probably sound quite familiar to you. We are not trying to say you should always go for metal and forget about other roofing systems.
But if you are truly looking for something that pays off your investment and still helps you to save some in the present and future, you should consider this one before anything else. Now, answering the question directly, you CAN obtain any stunning design you have in mind. All panels, shingles, and tiles go together with coating and some additions. This helps to obtain specific textures or colors that will fit the design you have in mind for your property.
Thus, you can expect metal roofs to fit everywhere, and we are not talking about the place or city only. However, always remember to contact us in order to obtain proper installations and services that will keep your roof in its best shape. At Florida Metal Roofers of Fort Myers, we are always up for a new project and whenever you contact us, rest assured that our experts and contractors will be available to start.
Your home will look stunning, feel like a real place to spend alone or with your family, impress others, and get the property of your dreams without having to throw your house from the window. Or that is what a close friend always says. And to this point, I could not personally agree more since the experience, time in the business, and industry has shown me and everyone involved in the company that metal roofs can be indeed amazing in every single way.
Time to Replace Your Roof? We Can Help
Considering roofing replacement? When it comes to roofing projects, many homeowners rely on professionals to get the job done. At Florida Metal Roofers of Fort Myers, our specialists stick to all the industry standards when installing metal roofing on both residential and commercial properties. Therefore, you can be sure of getting a sturdy roof on top of your house. As a result, you can get the best services from our company in the following fields;
What Locations do we Serve?
Florida Metal Roofers of Fort Myers is a name you can trust and rely on. Our metal roofing services were limited in Fort Myers, FL when we started. But with time our company has expanded and is now serving over ten locations within Florida.
It shows how reliable we are. Here are some places within Florida, where you can access our world-class metal roofing services: –