Fort Myers'
Premier Metal Roofing Systems
You never know how many options you have for something until you start doing proper research about it. And, of course, when you are really into it and need to know as much as possible. This is very common in the roofing industry and when you are the one that needs to look for a new roof, a replacement, or maybe just want to get something different for your property, you will have to take your time.
The information about roofing systems can be overwhelming, especially when you do not have a clear idea of what you want nor need. So, let's start here and now, and let us ask you: have you thought about the design or material? Thinking about the style you want for your roof will reduce the options a bit more, and you will get the chance to search for the ones that at least fit your expectations in this matter. For example, do you want a traditional or maybe a modern look? Do rustic or plain textures and colors attract your attention?
If you even have doubts about the answers to these questions, allow us to give you a little push. Metal roofing systems are an amazing option if you are looking for these benefits:
Durability.

Longevity.

Good aesthetics.
The first two can also be a good starting point to look for options and possibilities. Actually, those are the elements you should consider the most if you want to obtain the best results not only in the present but also in the long-term. Metal roofs might not seem like good options for any of those benefits, which is why many people will refute our recommendation. But here is the thing: they actually provide them and it only takes a few minutes to discover it. They are durable and long-lasting due to the specific materials they are made of, which are either aluminum, steel, copper, or zinc.
All of them get rid of the usual problems that other roofs like clay or slate bring to you: cracking, splitting, and more. It is hard for a metal roof to get holes as well unless it has been a few years and the damage received overtime needs to be handled. However, major repairs do not take place unless there is something wrong with the installation or a severe amount of damage from external sources took place.
Now, when it comes to profiles and designs, you can obtain the shapes and colors you want and even the textures according to the coating and additions you include in your metal roof. All this is possible thanks to something in particular: professionals that can handle the task properly. And we are not referring to the installation only but also everything that comes with the roof in the future, such as repairs and maintenance.
Our company Florida Metal Roofers of Fort Myers will provide every service and assistance required for you to obtain a stunning metal roof for your property. But before that, we know you still have questions about the systems available and what options you can consider for your situation.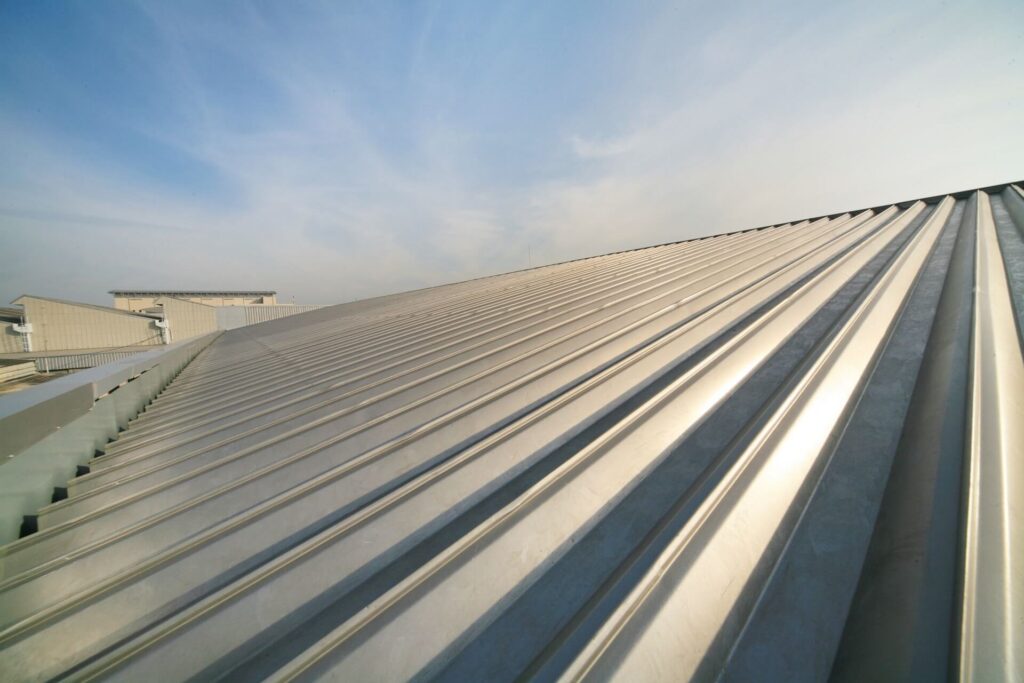 The best metal roofing systems according to your project
Everything tends to be decided according to what you expect from the final look of the roof and the climate of the city or town. Metal roofs work well with any weather, including very hot ones. Most people believe metal is the worst choice for hot places because "they heat the place".
Well, this is completely false. Any type of metal roof reflects heat and helps to cool down the property where it is installed. In short, you do not have to worry about this myth since the coating and additions to the roof during installation also helps to prevent either cold and heat to affect the property. Now, focusing on the specific systems, traditional looks and designs go well with stone-coated steel that looks amazing in both commercial and residential properties.
Your property can look much more stylish without missing the traditional and old style. As for modern looks, standing seam and metal tiles or shingles are quite popular since you can use different colors, coating, and cover options. In general, you cannot go wrong with any system in particular. However, it is true some materials available work better in certain cities and areas.
Aluminum, for example, is the best option for places near the beach and sea since it has high salt-water corrosion resistance and will provide the benefits you need to avoid damage in the future. While zinc is something you can use in colder areas but it is also quite resistant. If we had to choose, we would focus on the climate and the size of the property as well. Also, when you consider the profiles and designs available keep in mind you can obtain different results if you experiment and speak up your ideas.
If you do not find it online or have not seen it before, that does not mean it is impossible. Our company works around all the metal roofing systems in the market, and we are always up to experiment with new designs, colors, and styles. Therefore, if you like a system but still feel a bit off about it for a specific characteristic, make sure to let our team and professionals know. That being said, we want you to think carefully about your choices.
We will be here to provide advice and support for you to get to the best metal roofing system for the property while keeping in mind not only the looks but also your own needs. As for the rest, the metal roofing system topic is quite large and there is a lot of information to learn. We will share the most relevant one that focuses on your situation and projects so you do not have to go through the entire story of every option. Of course, if you want to know every detail about all metal roofs, you can ask our contractors and experts.
Time to Replace Your Roof? We Can Help
Considering roofing replacement? When it comes to roofing projects, many homeowners rely on professionals to get the job done. At Florida Metal Roofers of Fort Myers, our specialists stick to all the industry standards when installing metal roofing on both residential and commercial properties. Therefore, you can be sure of getting a sturdy roof on top of your house. As a result, you can get the best services from our company in the following fields;
What Locations do we Serve?
Florida Metal Roofers of Fort Myers is a name you can trust and rely on. Our metal roofing services were limited in Fort Myers, FL when we started. But with time our company has expanded and is now serving over ten locations within Florida.
It shows how reliable we are. Here are some places within Florida, where you can access our world-class metal roofing services: –