Fort Myers'
Metal Shingle Roof - #1 Roofing Contractors
When you think about the roof you want for your property, a good start is to consider the design you want for it. Roofing systems are many, and it can be quite hard to choose one when you have no good idea of what you are looking for. So, let's start with something simple: what is the design that attracts you the most?
Maybe you are deciding to go for a roof due to the one your neighbor has or your best friend. Based on that, think: is it tiles, shingles, panels? Is it made of clay or maybe concrete? From just this information, you can get several elements that will determine the final result you want and expect for your own roof. However, there will be a challenge when you kind of make up your mind, which is deciding the final material and roof system you will use based on the designs available and other aspects such as durability and longevity.
When all this happens, the best option is to start with the design you like the most. For example, are you attracted to tiles or shingles? What style are you planning to have for your roof? If you are going for shingles—which we highly recommend—you have a large variety of options.
In our company, we can help you with metal shingles that we are sure you will love when comparing them to other options. First, metal roofing systems, in general, provide amazing benefits such as durability and longevity, just like we mentioned before among the aspects you should consider. Also, they are easy to install and the large variety of profiles and designs is completely different from what people expect. 
Most property owners are used to seeing plain and industrial styles when it comes to metal. But you can get amazing results with proper coating, painting, and even some texture added with layers of some material like stone. In the case of shingles, they come in different colors and you can get a specific texture using different coatings and layers. That being said, they can even imitate other roofing systems. 
Many people, for example, go for clay tiles and even concrete due to how traditional they look. Metal would not be your first option when you think about how shiny the material tends to be. But this is not a problem when you work around the additions instead of the base material. Of course, all this is possible with the right equipment, tools, and expertise in obtaining a specific design. 
Our contractors and experts at Florida Metal Roofers of Fort Myers know everything about metal shingles and how to install them. Also, we can handle future repairs and maintenance in order to preserve them so you can enjoy the long-lasting benefit for even longer than usual and estimated.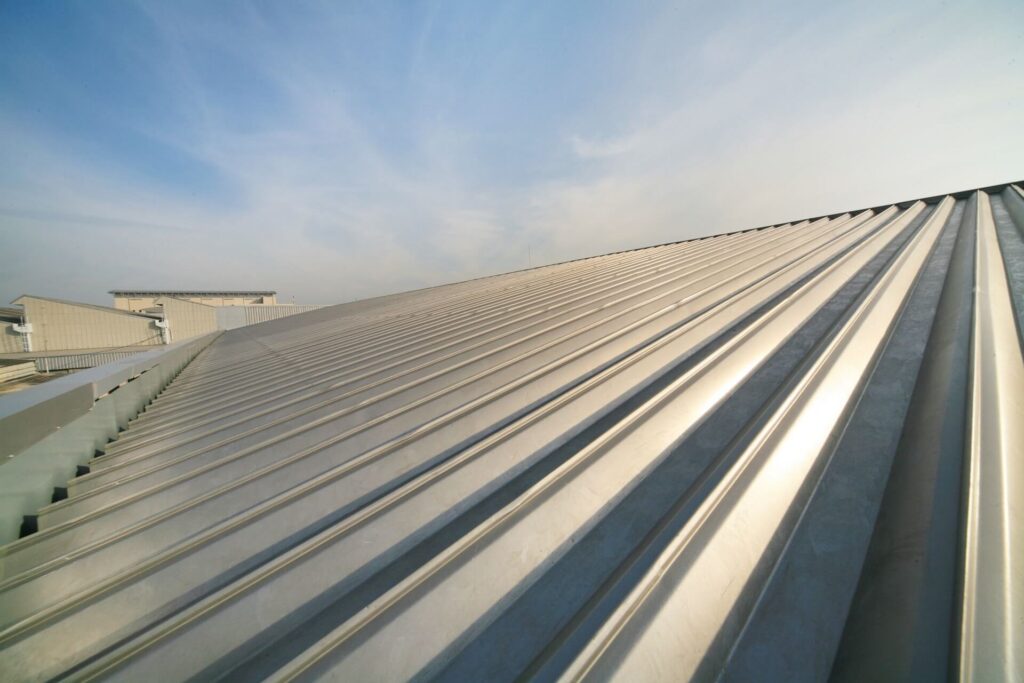 Are metal shingles the most popular among metal roofs?
They are not in the first place, but definitely at the top. It is the second option for all metal roof lovers and the one we would recommend you if you are either looking for a traditional design or you are not sure about what to install. You cannot go wrong with shingles made of any of the 4 materials available—zinc, aluminum, steel, and copper.
Being aluminum and steel the most used ones for the shingles. Aluminum is amazing if you leave on the coast and need to fight salt-water corrosion, which can be deathly for any type of roof and materials in a property. It also works well with high temperatures.
As for steel, it offers the same durable and long-lasting benefits but it is quite amazing due to the variations. Galvanized steel is the most popular one for shingles due to 2 reasons:
You can paint it and work on different designs without compromising the results nor the material.
It works well with any type of weather.
Also, it is cheap compared to other roofing options outside metal roofing systems. Overall, you can say that metal shingles are some sort of investment. After all, asphalt or even clay can be a bit cheaper depending on the material and standard you choose. But if you think about how long both of them will last compared to any metal roof material, you will go for the last one.
Metal shingles guarantee at least 50 years of use and longevity while clay or concrete only offer around 20 or 25 at most. They need to be changed and can crack or split easily. Meanwhile, steel or aluminum for the shingles will show an outstanding performance and the number of repairs and maintenance performed will be minimal. Now, to guarantee the best metal shingle roof for your property, make sure to leave everything in our hands.
Having the best roofers and contractors is crucial to obtain the results you want and expect. This is why we encourage people to always find reliable roofers that can help them to obtain the desired results. Otherwise, it is easy to mess up the installation and therefore, severe damage and big problems will be present sooner than later.
If you have doubts about metal shingles so far, we can tell you a few more things about them. Starting with the fact they are stunning with any design and style. You can get amazing results for both traditional and modern designs and change the color and some details of the roof without having to go for an entire replacement. Many benefits come with metal roofs overall, and the shingles will not be the exception to this.
For this and more services, contact us at Florida Metal Roofers of Fort Myers and we will handle everything for you. We are available at Fort Myers and provide services to the entire Lee County and several other cities in Florida. We work around your budget and if an inspection is required before installing, repairing, or replacing the roof, we will conduct it without extra charge.
Time to Replace Your Roof? We Can Help
Considering roofing replacement? When it comes to roofing projects, many homeowners rely on professionals to get the job done. At Florida Metal Roofers of Fort Myers, our specialists stick to all the industry standards when installing metal roofing on both residential and commercial properties. Therefore, you can be sure of getting a sturdy roof on top of your house. As a result, you can get the best services from our company in the following fields;
What Locations do we Serve?
Florida Metal Roofers of Fort Myers is a name you can trust and rely on. Our metal roofing services were limited in Fort Myers, FL when we started. But with time our company has expanded and is now serving over ten locations within Florida.
It shows how reliable we are. Here are some places within Florida, where you can access our world-class metal roofing services: –